The latest World Health Organizations's (WHO) report for most polluted city is out. It may not to be surprising that India is in the list but the numbers are astonishing. Nine of the 10 most polluted cities in the world are in India, and it has claimed the top spot.
Kanpur in U.P. tops the list of world cities with the highest levels of PM2.5 in 2016 with the score of 173. Faridabad, Haryana is competing neck-to-neck with Pm2.5 level of 172. In Punjab, Patiala is on the top with count of 101 and figures in the top 20 most polluted cities of the world.
PM2.5 are deadly air particles, which can increase the likelihood of respiratory and cardiovascular diseases.
According to WHO, 9 out of 10 people worldwide breathe air containing high levels of pollutants. WHO estimates that around 7 million people die every year from exposure to polluted air.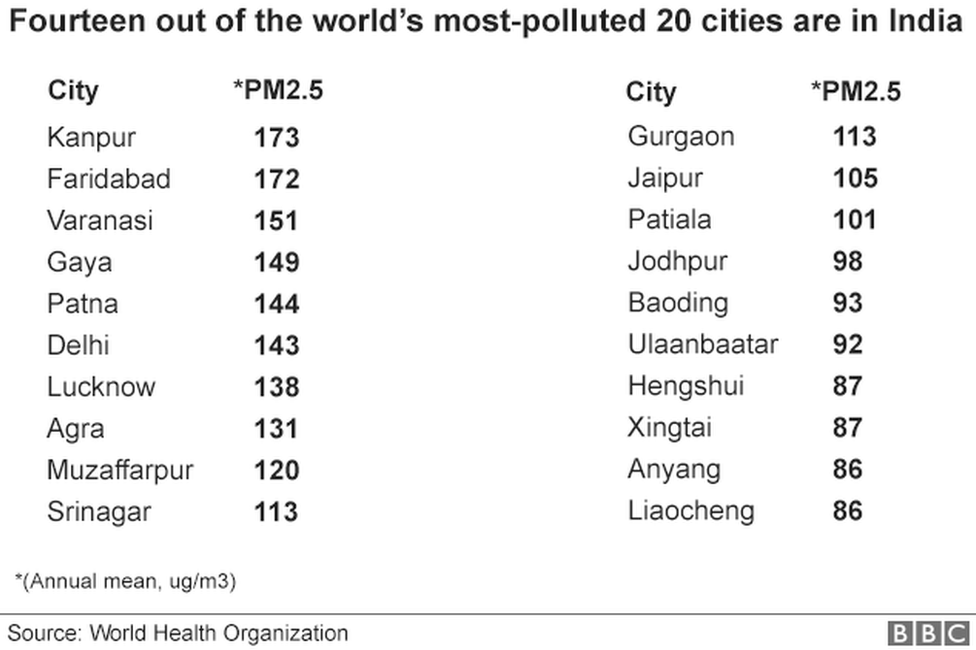 Courtesy: bbc.co.uk
For more information visit. World Health Organization's Website.